---
Let's look at our happy users who experienced the effectiveness of the Brow Enhancement Serum!
Quinn shared how Brow Enhancement Serum helped improve her thinning eyebrows...
"It has helped so much. I'm in my 30's and my eyebrows had thinned out. Now they are darker and thicker after 2 months of using this serum. I don't have to fill them in anymore. This picture is all natural. I don't pluck my eyebrows either and there's no filler. They look so much fuller. I'm so happy I found this. Thank you"
Quinn B., 37
Laredo, Texas

Here is Aubrey's story of success in regaining her natural eyebrows after plucking and waxing...
"Recovering from an awful experience when someone over plucked/waxed my brows. I was truly traumatized and upset when my brows didn't grow back the way they used to be. I just finished my first serum and they are finally looking almost back to normal. I am so relieved! I hope they never discontinue this product!"
Aubrey P., 42
Paterson, New Jersey

Let's take a look on how Brow Enhancement Serum works
Eyebrows are an important feature of the face because they give the face its shape and frame the facial features of eyes, nose, cheeks, mouth and chin. The eyebrows are one of the few facial features that can be shaped to enhance the beauty of the face.

Thinning brows can be caused by infection, skin conditions, hormonal changes, or an overactive immune system. Reduced brows can also be caused by nutritional deficiencies, physical trauma, or emotional stress. 

That's why Brow Enhancement Serum features a high-performance Triple Peptide Complex technology to revitalize, thicken and strengthen eyebrows from the root to the tip on each stage of eyebrow growth.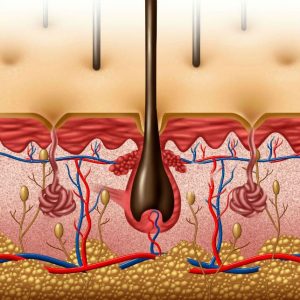 Made with skin-safe, naturally sourced ingredients, our groundbreaking formula works to stimulate hair follicles by strengthening hair-producing cells and attracting new ones.

CONSISTS OF

 3 KEY INGREDIENTS 

FOR ENHANCING EYEBROWS
Triple Peptide: 

 
highly effective in hair growth, easily penetrates the hair follicle which prevents breakage by increasing moisture, thus making the brows thicker.
Hyaluronic Acid: conditions, protects, hydrates and thickens brows. Helps to stimulate hair growth and to support and strengthen weaker strands.

Glycosaminoglycans: secures moisture for conditioned, healthier-looking brows.

What makes

Brow Enhancement Serum your best partner in Eyebrow Enhancement?
Effectively Restores Eyebrows
Rejuvenates and Fortifies Brows
Prevents Follicle Aging
Nourishes and Hydrates Brows
Suitable for All Skin Types
Visible Result in 4 Weeks

DIRECTIONS FOR USE
Step 1: Thoroughly clean face
Step 2: Apply the serum to the natural shape of your brow, concentrating thinning area.
Step 3: Allow 1-2 minutes for the serum to dry. Apply once a day.

Note: For Best Result, Keep using daily for 4-6 months.

SPECIFICATIONS

PACKAGE INCLUDES

1/2pcs x Brow Enhancement Serum